About us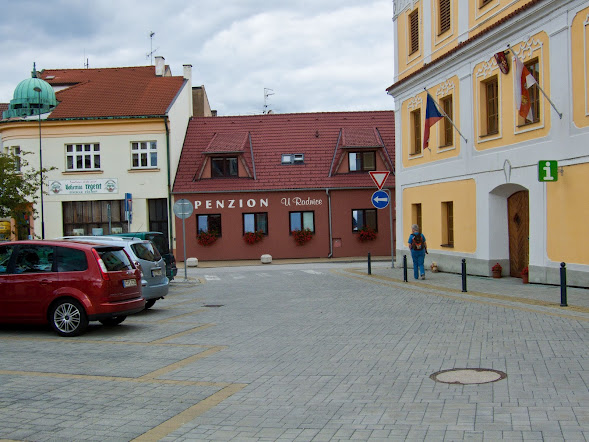 We are cordially invited to South Bohemia to Třeboň, in the famous tourist area full of bicycle paths, ponds and sand to koupání.Ubytování Trebon, surrounded by beautiful countryside. Pension at City Hall, located in the center of the royal town Lomnice above the river, just 8 km from Trebon. In the nearby hotel you can find plenty of cultural and natural attractions.
Pension at City Hall, Třeboň
accommodation Trebon offers WiFi connectivity
• The capacity of the pension is 31 beds - ideal for cyclists, hikers and families with children.
• Stay with us can be found in two to five rooms
• Stay with us but will also find individuals
• Shared kitchenette (microwave, stove, kettle, basic equipment)
• The pension we have not forgotten Disabled tourists, for which we have prepared a wheelchair accessible accommodation.
• The pension has its own parking.
• We can also store bicycles and fishing equipment.
• Possibility of linen children's motive for your children.
• Possibility to buy a gift voucher to stay in the house at the Town Hall
• From September 1 to June 30 will, on request by appointment FREE arrange transport from / to the train and bus stations (for payment over CZK 4,000)
• The possibility of breakfast or half board in the restaurant Rychta 55 meters from the house

Amenities of accommodation-every room
•Fridge,
• TV - you can connect your USB flash drive or DVD drive
• Shower and toilet
• Kettle, plates, glasses, cups
• Safe storage of valuables
• WiFi Internet access
• Each bed has a nice mattress store healthy sleep
• Bedding and towels (possibility doobjenání additional pillows if you like more under the head)

Together
Kitchen -Microwave oven, stove, tea kettle, basic equipment, free rental of hair dryers and hair straighteners, a small library, full box of toys and board games for children.

Pension has its own enclosed parking lot where you can park for free during your holiday in Třeboň. We also offer the possibility to store bicycles and fishing equipment.
Accommodation near Trebon for Disabled

We are among pensions Třeboňsko that think of disabled tourists. Now we are ready for them wheelchair accessible accommodation, which is adapted to move in a wheelchair. Everything is wide enough accommodation meets all standards. Of course there is a bathroom with toilet - all wheelchair accessible.
As barrier-free look you can see in the gallery - Czech translation